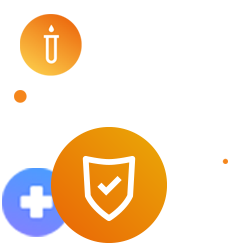 Diaqual International is a medical supplies company founded in the UK. The founders have 25 years of experience in the marketing and sales of medical equipment, with links to best-in-class and industry certified producers.
Diaqual also provides fully comprehensive services from Start to Growth in the medical device market, including MHRA product Registration consultancy and the United Kingdom Responsible Person Services.
Diaqual is dedicated to patient safety and satisfaction, which is proven by marketing only the products with the highest quality and performance.